In the world of electrical work, safety and precision go hand in hand. Electricians, the unsung heroes of our modern world, are constantly exposed to various risks and hazards. Their hands, the tools of their trade, are always on the line. Therefore, choosing the right electrician gloves is not just a matter of personal preference; it's a critical component of electrical safety.
Understanding the Importance of Electrician Gloves
Electricians perform physically demanding tasks, and their hands are in the line of fire, so to speak. A minor mishap, like a scrape or cut, can quickly escalate into a serious injury, leading to medical attention and time off work. Hence, the first step in ensuring safety is selecting the appropriate electrician gloves.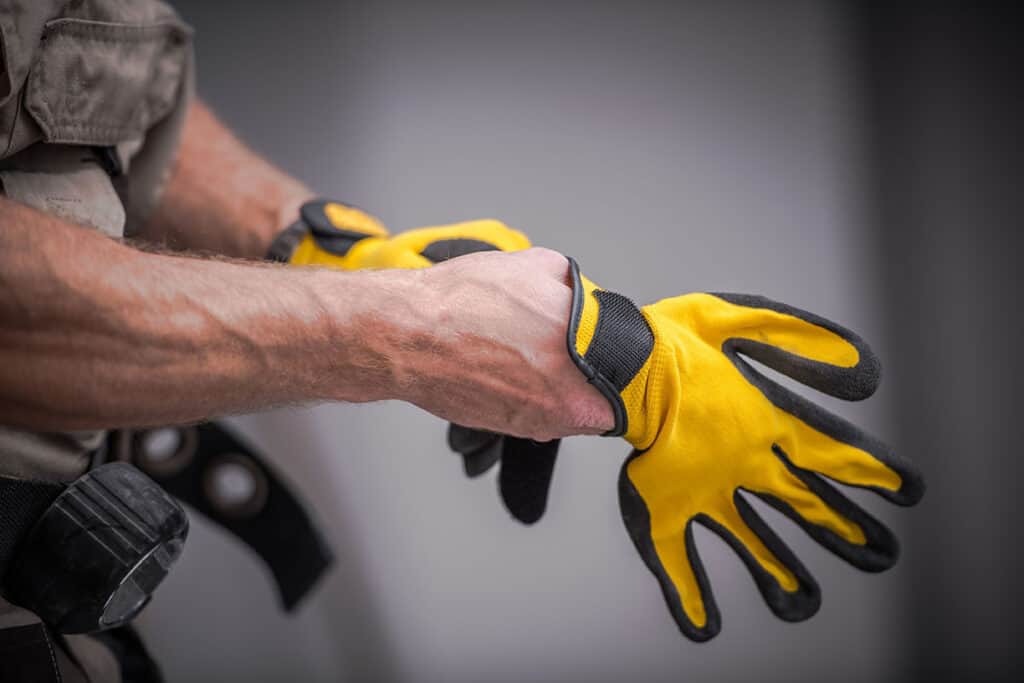 Factors to Consider When Choosing Electrician Gloves
1. Material and Protection
The construction material and the level of protection offered by electrician gloves are paramount. The type of gloves you need will depend on the unique dangers and hazards you're likely to encounter on the job. Not all gloves are created equal, and it's essential to match the gloves to the task.
2. Size and Fit
The size and fit of your gloves matter. Small gloves may tear easily, while oversized gloves can impede dexterity. Finding the right balance between size and fit ensures comfort and safety.
3. Dexterity vs. Protection
Electricians often face a trade-off between dexterity and protection. When selecting gloves, you need to decide which factor takes precedence in your line of work. Striking the right balance is crucial.
4. Protection Levels
Different gloves provide varying levels of protection against specific hazards. It's vital to ensure that the gloves you choose meet the standards for the tasks you perform.
5. Wear and Tear
Regularly inspect your gloves for signs of wear and tear, such as tears, discoloration, or swelling. Worn-out gloves may not provide the protection you need.
6. Expiration
Never use gloves that have passed their expiration date. This is a safety precaution that should never be overlooked.
Types of Electrician Gloves
Insulated Electrician Work Gloves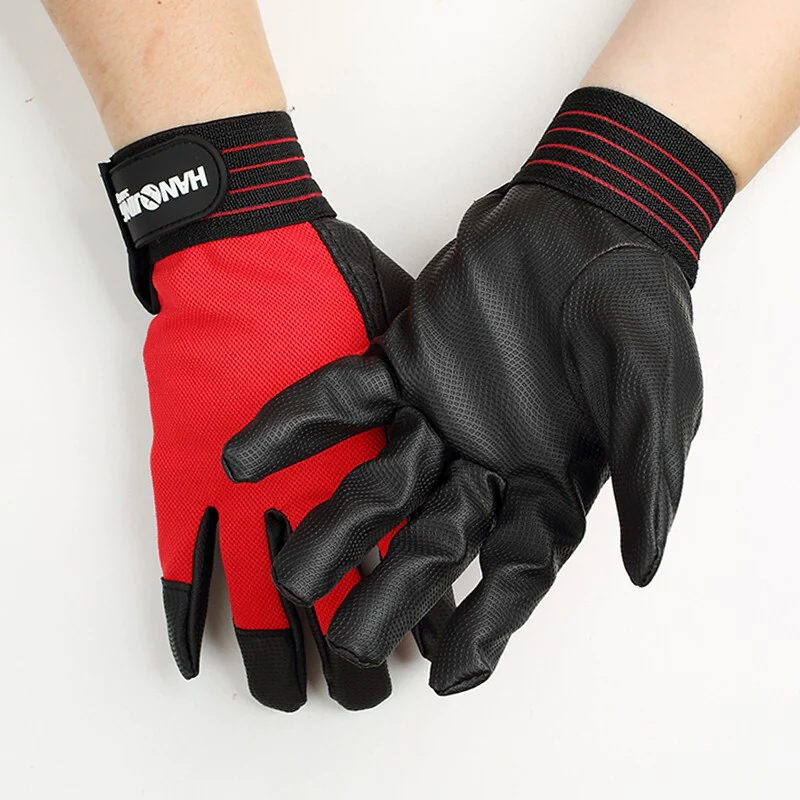 Insulating gloves are a vital component of electrical safety. They protect you from electrical shocks and hazards, ensuring that you can work confidently with live electrical components. These gloves are made from rubber materials that offer natural insulation, making them suitable for light-duty work. When choosing insulating gloves, it's essential to look at the ASTM ratings, specifically ASTM D120, IEC 60903, or EN 60903. These standards ensure that the gloves meet the necessary safety requirements for electrical work.
Leather Electrician Gloves

Leather gloves are another option for electrical work. They provide both insulating protection and extra defense against cuts, punctures, and abrasions. These gloves are a great choice for those who require a balance between protection and dexterity. Leather gloves offer durability and comfort, making them a versatile choice for various electrical tasks.
Disposable Electrician Gloves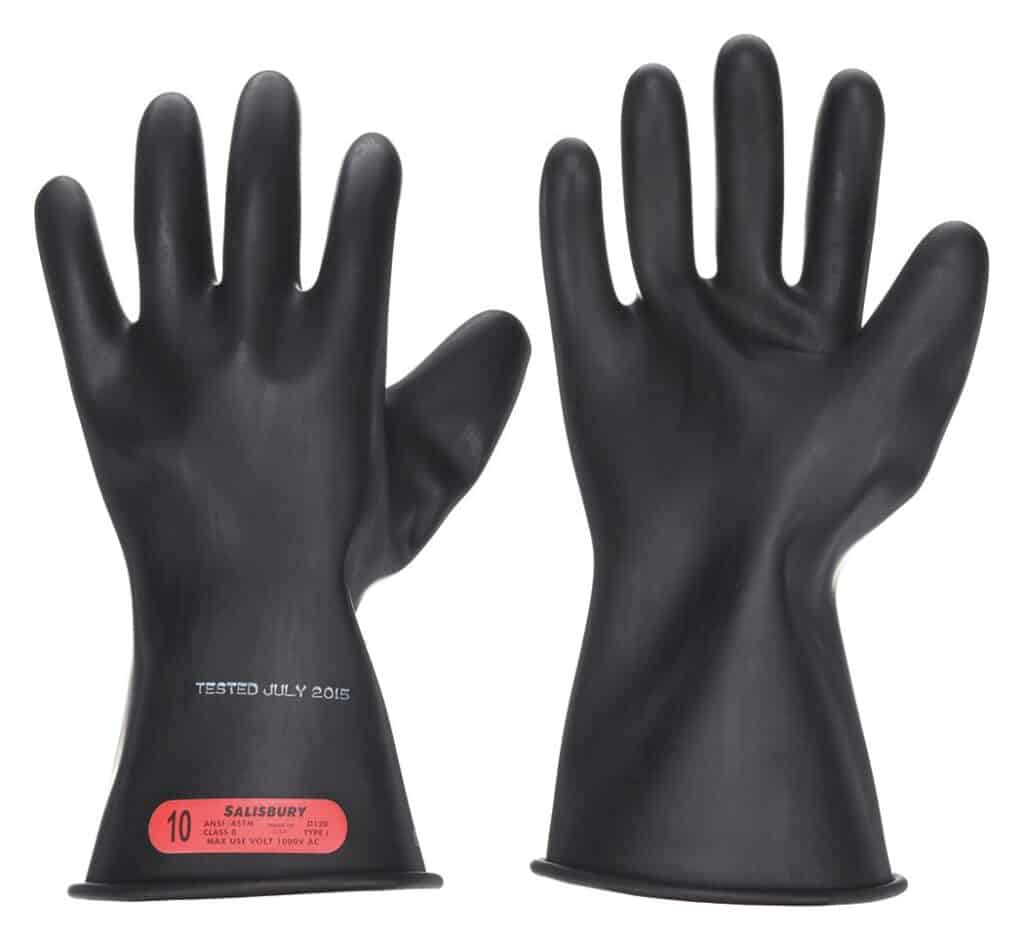 While not as insulating as dedicated electrical gloves, disposable gloves can still be useful in specific situations. They are typically made from nitrile or vinyl materials and offer protection against dirt, grime, and certain chemicals. Disposable gloves are ideal for tasks that require dexterity but don't involve direct contact with energized electrical components.
Benefits of Disposable Gloves
Cost-effectiveness: Disposable gloves are usually more budget-friendly than insulating gloves, making them a practical option for specific tasks.
Easy maintenance: Since they are designed for single use, there's no need to clean, test, or maintain disposable gloves.
Improved hygiene: Disposable gloves can help prevent cross-contamination and maintain a clean work environment.
It's important to note that while disposable gloves can be convenient, they should never be used as a substitute for insulating gloves when working with or near live electrical components.
Best Electrician Gloves You Can Buy
Bestseller No. 1
Bestseller No. 2
Bestseller No. 3
Southwire 58739040 Electrician's Work Gloves
Manmade and Natural materials
High dexterity electrician gloves with Anti-slip fingertips Features a specially wrapped index finger and high dexterity for long life
Breathable Spandex back for comfortable fit and feel
Unique padded palm and Anti-slip fingertip material provide slip resistance when pulling wire
Comfortable and durableWrapped index finger for durability
Bestseller No. 4
Coolneon Electrical Insulated Gloves for Lichtenberg Machine 12kVAC/22kVDC Max Use Volt,Size 10,Electrician High Voltage Gloves,Electric Safety,Not for Dexterous Work,Thickness 1.8mm,1 Pair.
Not for dexterous work, Not for intricate work, a little bulky, these are 1.8mm-thick rubber gloves which are for protecting you from shock, safety comes first.
Affordable and worthwhile, even if you only use these one time.
Max use voltage 12kVAC/22kVDC, China National Standard GB/T 17622-2008, premium quality. A little rubber smell,not horrible.
Contoured to hands, fit and work great for simple work. Gloves inner hand circumference is 10.5 inch, suitable for up to 10 inch bare hand circumference.
The leather protector gloves are recommended to be worn to protect the rubber gloves from puncture or tearing.
Sale
Bestseller No. 5
Insulating Gloves For High Voltage Electrical Work 1.8mm-Thickness Protective Gloves Cut & Stab Resistant 12kVAC/22kVDC Max Red Rubber Insulating Handwear For Lineworker Electricians
🧰[Ultimate Safety Design]:Thickness 1.8mm to avoid the risk of scratching, puncturing, etc., to ensure absolute safety.Abandoned part of the flexibility to pursue the ultimate in security and protection. Rubber material is very soft and smoothand the rolled cuff is easy to take off.
🧰[High - Quality Material]: Insulated gloves are made of the finest dielectric natural rubber, with excellent resilience, insulation, waterproof, high-pressure resistance, abrasion resistance, more comfortable and durable to wear, ensuring your safety at work.
🧰[High-Voltage Operation]: Check voltage12000V. Safety gloves are used as basic security appliances under 3000V, and as auxiliary security appliances 3000V-8000V. Effectively protect your safety and keep you away from danger.
🧰[Wide Range Of Applications]:Safety work gloves are suitable for lineman work, electrical contractor and field service work, high-voltage machine operations, and other industrial applications.
🧰[Lineworker Professional Gloves]: Length 15.8 inches, width 7.5 inches (Cuff), fitting for most hand sizes. This electrical tools are perfectly suitable for your life, work, operation and arm protection.
Bestseller No. 6
Blue Large Working Gloves with PU Coating - 3 Pairs of Safety Work Gloves - Good for Construction, Roofing, Landscaping, Warehouse, Carpenter, Electric Work
WeCare PU coated work gloves are made with terylene material, ensuring that the gloves are durable and long-lasting. They also contain a PU coating to reduce perspiration inside the gloves.
These pull-on gloves come with a fitted knit detail by the wrist to prevent dirt from getting into the glove while working.
Our safety gloves are comfortable, breathable, and have high-dexterity for optimal performance.
These gloves work for construction, roofing, landscaping, carpentry, warehouse, and electric work.
Our gloves come in four fun colors: pink, blue, black, and orange. All colors come in sizes S-XL.
Establishing an Electrical Safety Program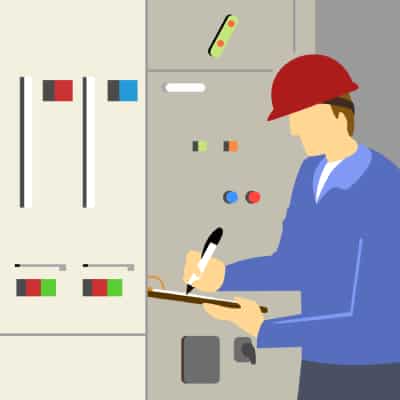 Employers have a crucial role in ensuring the safety of electricians. They should develop an electrical safety program to inform all employees, both qualified and unqualified, about the electrical hazards in their workplace. This program should outline safety work practices and the steps to take in case of an accident.
Also read: Best Voltage Tester
While protective gloves are a fundamental part of electrical safety, other safety gear, dielectric tools, lockout devices, and safety practices are also essential to mitigate the risks of low-voltage electrical hazards.
wiki:
Q: How often should I inspect my electrician gloves for wear and tear?

A: Regularly inspect your gloves before each use and replace them if any signs of wear or tear are evident.

Q: Can disposable gloves be used as a substitute for insulating gloves when working with live electrical components?

A: No, disposable gloves should never replace insulating gloves when working with or near live electrical components.

Q: What safety standards should insulating gloves meet?

A: Look for gloves meeting standards such as ASTM D120, IEC 60903, or EN 60903 for electrical work.

Q: Are leather gloves suitable for high-voltage work?

A: Leather gloves provide insulation but may not be sufficient for high-voltage work. Insulating gloves are recommended for such tasks.

Q: How can employers enhance electrical safety beyond providing gloves?

A: Employers should develop comprehensive electrical safety programs, provide dielectric tools, and implement lockout procedures.

Q: Can disposable gloves be reused?

A: No, disposable gloves are designed for single use. Reusing them may compromise their effectiveness.

Q: What is the significance of the expiration date on electrician gloves?

A: Using gloves beyond their expiration date can compromise their integrity and effectiveness, posing risks to the user.

Q: Do leather gloves offer both protection and dexterity?

A: Yes, leather gloves strike a balance between protection and dexterity, making them suitable for various electrical tasks.

Q: How can I ensure the right fit for my electrician gloves?

A: Choose gloves that provide a balance between snug fit and comfort. Avoid sizes that are too small or too large.

Q: Can insulating gloves protect against both electrical shocks and mechanical hazards?

A: Yes, insulating gloves offer protection against electrical shocks and provide an additional defense against mechanical hazards.
Conclusion
Selecting the best electrician gloves is a critical decision for any electrician. Safety and precision are paramount in this line of work, and the right gloves can make a significant difference. Whether you need rubber insulating gloves for high-voltage work, liner gloves for added comfort, or leather gloves for mechanical protection, choosing the right pair is essential to your safety and efficiency.
Investing in high-quality electrician gloves ensures that you have the protection you need to perform your job safely and effectively. Stay safe, stay productive, and keep the power flowing!