Screwdrivers may seem basic, but choosing the right set is crucial for any project. When it comes to essential tools, the humble screwdriver takes center stage. Having the right tools is crucial for a seamless experience. From electricians to woodworkers, having the right set can make or break a project. In this comprehensive guide, we delve into the best screwdriver sets of 2023, offering insights, recommendations, and expert analysis to help you make the best choice for your needs.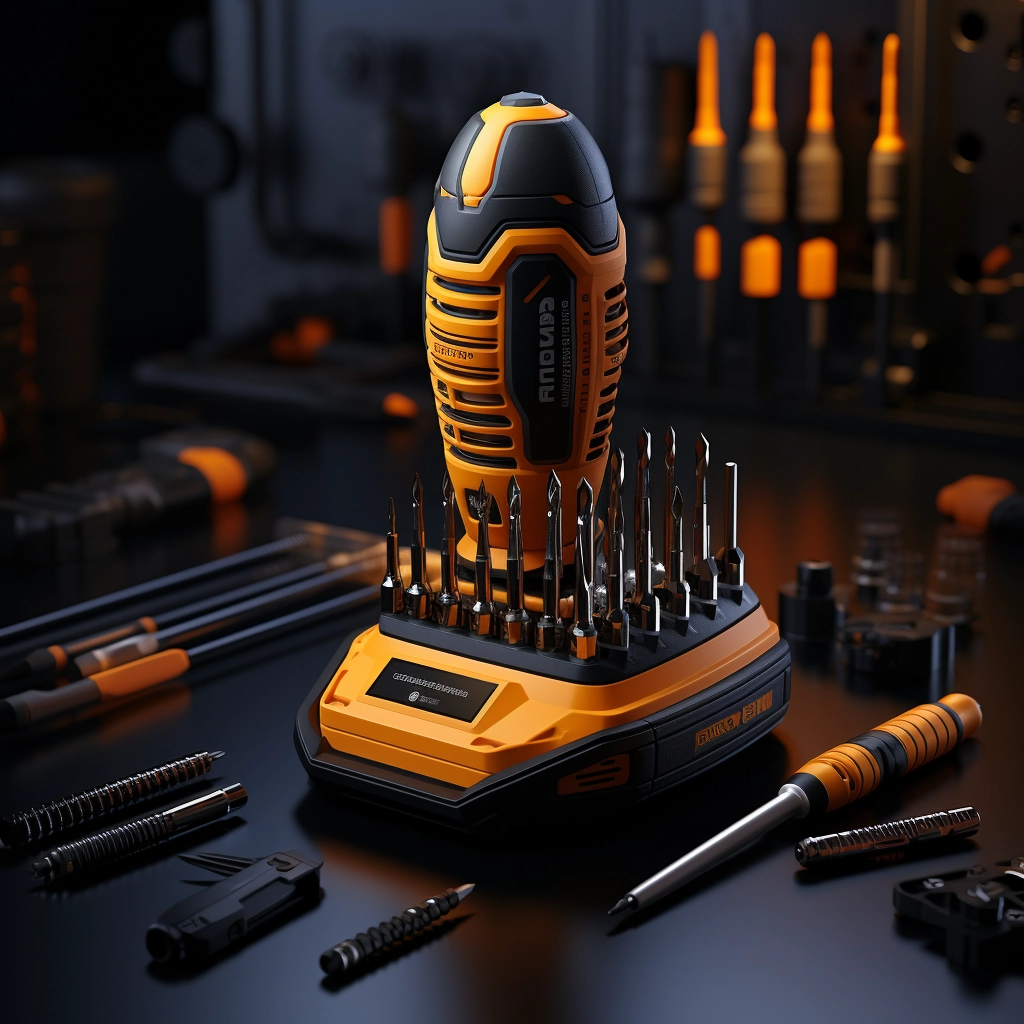 What to Consider When Choosing a Screwdriver Set
Screwdriver Head Type
Choosing the right head type is crucial. From flat to Phillips, Torx to hex key, each serves a specific purpose. Mismatched sizes can lead to stripped screws and accidents.

| Head Type | Description |
| --- | --- |
| Flat | Simple, flattened tip for straight-line recess screws |
| Phillips | Cross-pattern tip for cross-shaped recess screws |
| Torx | Star or six-pointed tip for screws with a similar recess |
| Hex Key | Hexagonal head for screws with a hexagonal recess |
Specialized Tips
Special coatings on screwdriver tips enhance grip and torque. Magnetic tips keep screws in place, while black-oxide and diamond-coated tips increase friction for precision.
Handle-Grip Design
The handle's shape and size impact performance. Wide handles provide force, narrow ones demand precision. Rubber-coated handles offer comfort, while dual-material handles blend accuracy and comfort.
| Handle Type | Description |
| --- | --- |
| Wide Grip | Allows for more force, suitable for quick construction |
| Rubber Coated | Provides a comfortable grip for extended projects |
| Dual-Material | Blends accuracy with the comfort of a rubber handle |
Piece Total and Storage
Consider your needs – a basic set for occasional use or a comprehensive set for pros. The piece total varies widely, and storage is crucial. Some sets come with dedicated storage, ensuring your tools stay organized.
Additional Features
Some sets cater to specific needs, like insulated versions for electrical work or heavy-duty sets with chisel capabilities. Evaluate these additional features based on your intended use.
Best Screwdriver Sets Overall
Wurth Zebra Screwdrivers Set
Our top pick for overall performance. The Wurth Zebra Screwdrivers boast exceptional comfort and durability. The steel endcaps add a rugged touch, making them hammer-friendly. With a wrench assist for added torque, investing approximately $60 in this 5-piece set is a wise move.
| Features | Details |
| --- | --- |
| Comfort | Steel endcaps for durability |
| Torque | Wrench assist on the shaft |
| Quality | Exceptional 3K screwdrivers |
| Price | ~$60 investment |
Best Budget Screwdrivers
Craftsman 12-piece Screwdriver Set
For those seeking quality on a budget, the Craftsman 12-piece set is unbeatable. With a lifetime replacement warranty and magnetizable tips, it's a steal at around $25.
| Features | Details |
| --- | --- |
| Warranty | Lifetime replacement |
| Design | Traditional with magnetizable tips |
| Price | ~$25 budget-friendly option |
Additional Recommendation: Hart Tools 11-piece screwdriver set – A solid alternative at around $16, offering magnetic tips and easy tip identification.
Best Screwdriver Sets for Mechanics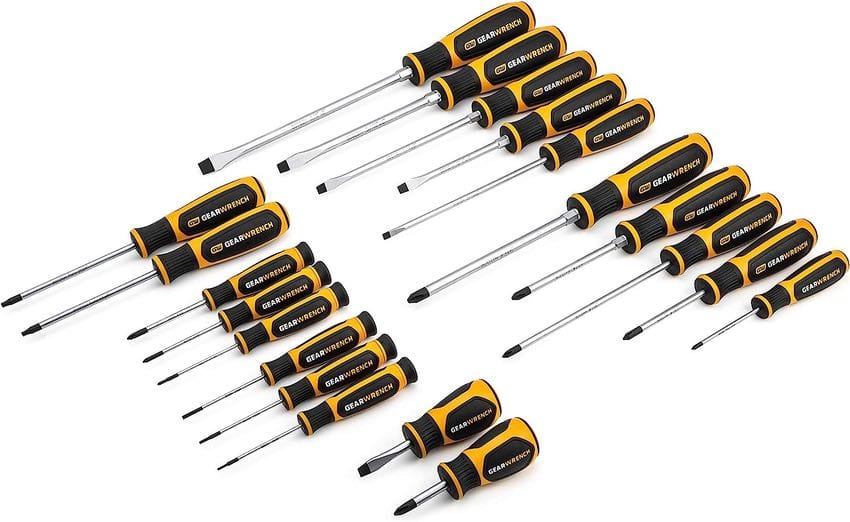 Gearwrench 20-pc Screwdriver Set
Mechanics, rejoice! The Gearwrench 20-pc set delivers quality and value. Comfortable in hand, with grippy rubberized overmold, it's priced at approximately $82.
| Features | Details |
| --- | --- |
| Comfort | Grippy rubberized overmold |
| Versatility | Includes Phillips, slotted, T15, T20 Torx, and mini screwdrivers |
| Price | Valued at ~$82 |
Best Screwdriver Set for Woodworkers
Vessel Ball Grip 1/4″ Hex Bit Screwdriver Set
Woodworkers demand precision, and the Vessel Ball Grip delivers. The large ball grip ensures perfect control, and the replaceable 3-inch blades offer versatility, all for an affordable $13.
| Features | Details |
| --- | --- |
| Precision | Large ball grip for control |
| Versatility | Replaceable 3-inch blades |
| Price | Affordable at ~$13 |
Best Screwdrivers Set for Electricians
Southwire Made-in-America Screwdriver Set (SDSET8US)
Electricians, meet your match! The Southwire set covers all your needs, with 8 drivers, cushion grips, and made-in-USA quality. Priced reasonably at approximately $XX.
| Features | Details |
| --- | --- |
| Coverage | 8 drivers, four tip styles, three shank sizes |
| Comfort | Cushion grips for extra torque |
| Origin | Proudly made in the USA |
Best Insulated Screwdrivers
Klein 8-in-1 Insulated Interchangeable Screwdriver Set 32288
Safety meets efficiency with the Klein 8-in-1 set. Offering 1000V protection, easy blade changes, and a reasonable price of $49.
| Features | Details |
| --- | --- |
| Safety | 1000V protection |
| Convenience | Easy blade changes |
| Price | Reasonable at $49 |
Best Precision Screwdriver Set for Electronics
Klein Tools 32717 Multi-Function Precision Electronics Screwdriver Set
Precision matters in electronics, and Klein Tools delivers. With 39 bits, a rubberized grip, and priced at $30, it's a tech enthusiast's dream.
| Features | Details |
| --- | --- |
| Variety | 39 bits, including security Torx and Apple tri-wing |
| Ergonomics | Rubberized grip and floating rear spin-cap |
| Price | Affordable at $30 |
Best Multi-bit Screwdriver
Wiha 77791 26-in-1 Ultra Driver
For versatility, the Wiha 77791 takes the lead. Jamming 26 tips into its compact frame, it offers a grippy design and convenient storage, all for $46.
| Features | Details |
| --- | --- |
| Versatility | 26 tips in a compact design |
| Design | Grippy with convenient storage |
| Price | Reasonable at $46 |
Best T-Handle Screwdriver Set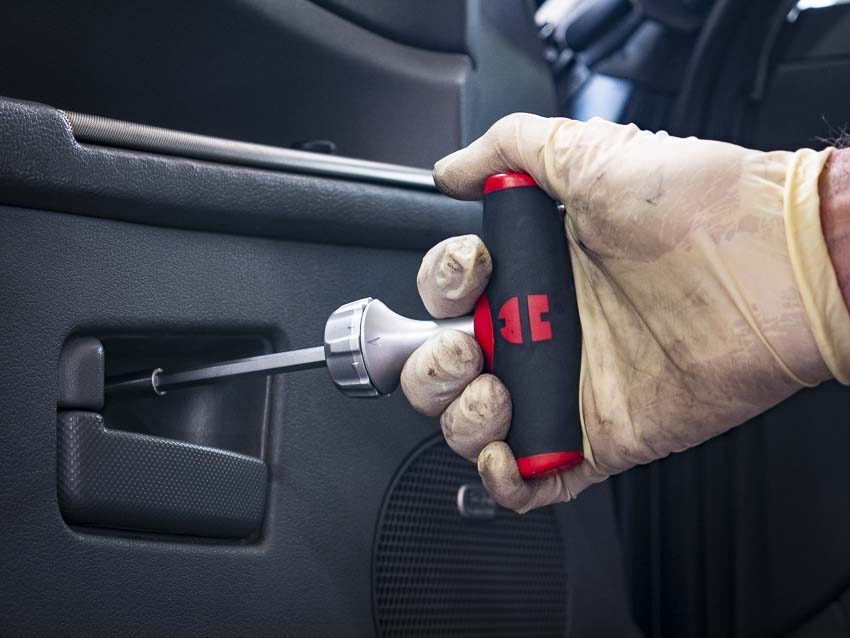 Gearwrench 7-piece T-Handle Torx Key Set
When torque is key, the Gearwrench T-Handle Torx Key Set delivers. Made with alloy steel for strength, clear size markings, and priced around $15.
| Features | Details |
| --- | --- |
| Strength | Alloy steel for torque resistance |
| Grip | Comfort dual material grip |
| Price | Affordable at ~$15 |
Best Screwdriver Bit Set
Bosch Impact Tough Screwdriver Bit Sets
Bosch Impact Tough Bit Sets offer quality at an affordable price, ranging from $20 to $30. Customizable and from a trusted brand, these sets meet the needs of both professionals and DIYers.
| Features | Details |
| --- | --- |
| Quality | Bosch Impact Tough durability |
| Customization | Configurations priced between $20 and $30 |
| Alternatives | Consider DeWalt DWA2T40IR 40-piece Impact Ready Set under $30 |
How We Pick Best Screwdriver Sets for You
In choosing the best screwdriver sets, we prioritize key aspects crucial for effective hand tools. Comfort, durability, usability, and value are at the forefront of our selection process. We consulted professionals in various trades, ensuring our recommendations align with real-world usage.
Key Criteria:
Comfort and Ergonomics:

Drivers with a good grip.
Resistance to grease and dirt for mechanics.

Durability and Quality:

Handle and blade design for extended use.
Deep blade coverage for added torque.

Usability and Features:

Practical features for multi-bit and T-handle drivers.
Replacement bit availability.

Value:

Balancing price with quality.
Long-lasting sets for a worthwhile investment.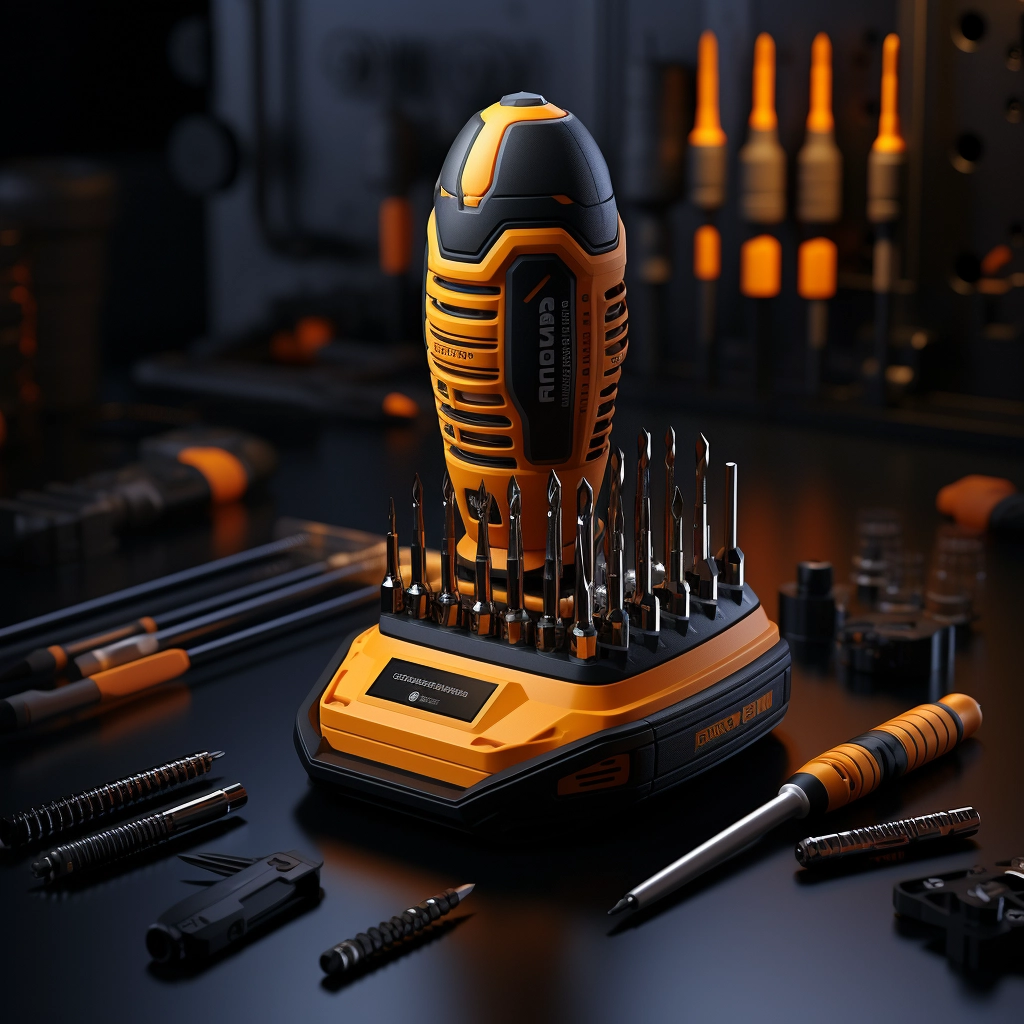 Frequently Asked Questions
1. What makes a good screwdriver set?
A good screwdriver set balances comfort, durability, usability, and value. It should have a solid grip, withstand extended use, offer practical features, and provide value for the investment.
2. Are budget screwdriver sets reliable?
Absolutely. The Craftsman 12-piece set, with a lifetime replacement warranty, proves that quality can be affordable.
3. Why choose insulated screwdrivers?
Insulated screwdrivers, like the Klein 8-in-1 set, offer safety with 1000V protection, making them essential for electrical work.
4. What sets apart the best precision screwdriver sets for electronics?
The Klein Tools 32717 stands out with its comprehensive bit selection, ergonomic design, and affordable price.
5. How do multi-bit screwdrivers, like the Wiha 77791, enhance versatility?
With 26 tips in a compact design, multi-bit screwdrivers cover a wide range of fasteners, offering convenience and efficiency.
6. Why invest in a T-Handle Torx Key Set?
The Gearwrench 7-piece T-Handle Torx Key Set provides strength with alloy steel, comfort with a dual material grip, and affordability at around $15.
7. What makes Bosch Impact Tough Screwdriver Bit Sets a reliable choice?
Bosch Impact Tough sets combine quality, affordability, and customization, catering to both professionals and DIYers.
Choosing the best screwdriver set involves considering the type of projects you undertake. Whether it's a basic household repair or heavy-duty construction, the right set can make all the difference. Evaluate your needs, and select a set that suits your projects for a seamless and efficient experience.