Welcome to Pro Tools Guide, your trusted source for in-depth reviews, expert advice, and valuable insights on the latest tools and equipment in the world of construction, DIY, and professional trades. We're passionate about helping you make informed decisions and choose the right tools for your projects.
Our Mission
At Pro Tool Guide, our mission is clear: to empower you with knowledge. We understand that the tools you use can make a significant difference in the success of your projects. That's why we're dedicated to providing comprehensive, unbiased, and hands-on reviews of a wide range of tools and equipment. Our goal is to make your tool-buying experience as smooth as possible.
What We Do
In-Depth Reviews: Our team of experienced experts puts tools through rigorous testing and evaluation processes. We provide detailed reviews that cover performance, durability, features, and more. Whether you're a professional tradesperson or a passionate DIY enthusiast, our reviews offer valuable insights to help you choose the right tool for your needs.
Buyer's Guides: We create buyer's guides to assist you in making informed purchasing decisions. These guides highlight the top options in various tool categories, making it easy for you to compare and select the best tools for your specific requirements.
How-To Guides: Beyond reviews, we offer step-by-step how-to guides, tips, and tutorials. Our aim is to help you improve your skills and get the most out of your tools. From project ideas to maintenance tips, our how-to guides cover a wide array of topics.
Thank You for Choosing Pro Tools Guide
We appreciate your trust in us as your go-to resource for all things related to tools and equipment. At Pro Tool Guide, we're committed to delivering high-quality information and making your tool-buying decisions easier. Thank you for being a part of our community.
About the Author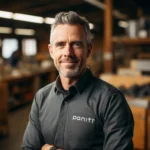 Greetings! I'm David Smith, your expert companion on Protguide.com —a hub for all things Pro Tool Review. Diving deep into the world of professional tools, I'm here to be your go-to source for insightful reviews and recommendations.
Through my articles on Protguide.com, I aim to guide you through the vast array of professional tools available. From in-depth reviews to practical tips, consider me your advisor on the journey to finding the perfect tools for your needs.
Pro Tools Guide – Your Source for Reliable Tool Reviews and Guides.