When it comes to power tools, Milwaukee has been a household name, and their latest offering, the Gen 4 M18 Fuel Hammer Drill , takes the game to a whole new level. In this comprehensive review, we'll delve into the intricacies of these tools, exploring the features that set them apart and why they are a must-have for any serious DIY enthusiast or professional.
In-Depth Exploration
Milwaukee Gen 4 M18 Fuel Hammer Drill (Model #2904-20)
Milwaukee has truly upped the ante with the Gen 4 Hammer Drill. Let's break down the enhancements:
| Specification | Improvement |
| --- | --- |
| Power Boost | 1000rpm increase in high speed |
| Torque Surge | 200 in-lbs increase, reaching 1400 in-lbs |
| BPM Overhaul | 1000bpm boost for efficient drilling |
| Thermal Range Upgrade | Extended thermal range for high-demand tasks |
| Compact Design | Maintains the same length with a slight weight drop |
| Chuck Upgrade | Improved bit retention and durability |
| Added Features | LED light at the base, durable belt hook, removable side handle |
The Autostop feature steals the spotlight, preventing over-rotation during bind-ups, ensuring safety and efficiency.
User Experience
Having tested these tools on real projects, I can attest to their exceptional performance. The lightweight ergonomics make them a joy to handle, even during prolonged use. The Autostop feature on the hammer drill is a game-changer, adding a layer of safety that sets Milwaukee apart from the competition.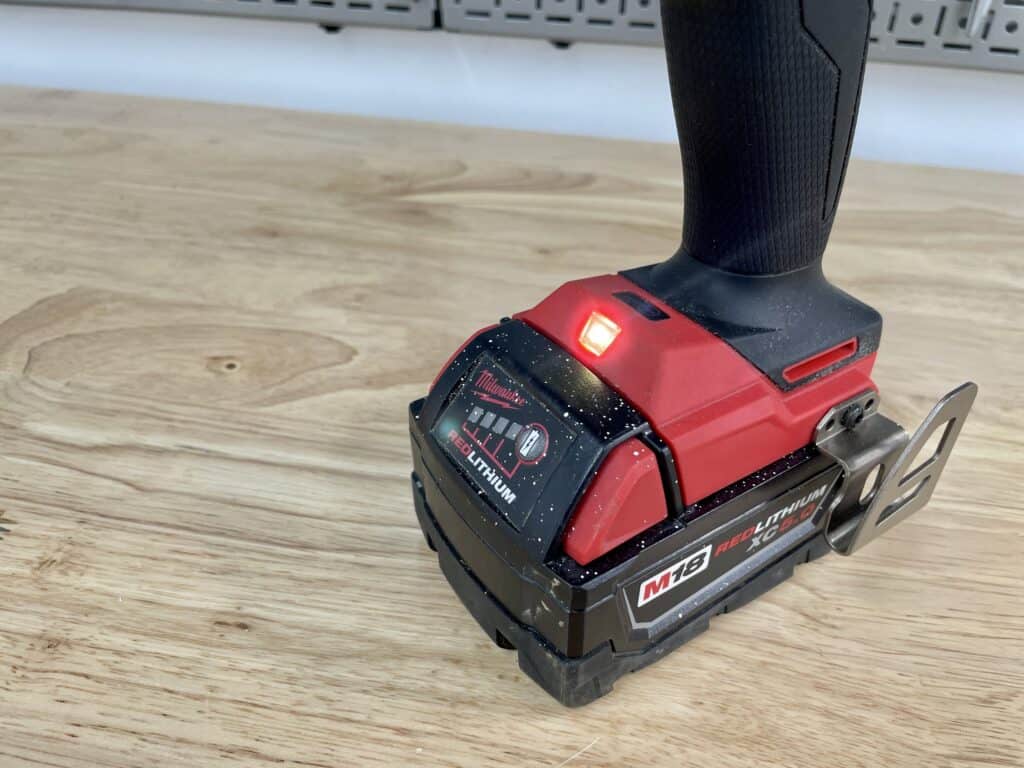 Evolution of Power
First Glimpse: Milwaukee M18 Fuel Hammer Drill's journey from strength to compactness.
Gen 4 Dynamics: Unveiling the powerhouse with upgraded features.
Performance Overhaul
Power and Speed
| Mode | Gen 3 (2804) | Gen 4 (2904) |
| --- | --- | --- |
| Low Speed | 550 RPM | 500 RPM |
| High Speed | 2000 RPM | 2100 RPM |
| Hammering Rate | 32,000 BPM | 33,000 BPM |
| Max Torque | 1200 in-lbs | 1400 in-lbs |
Key Takeaway: Gen 4 not only matches but exceeds Gen 3 in speed, torque, and hammering rate, promising a significant boost in drilling speed and power.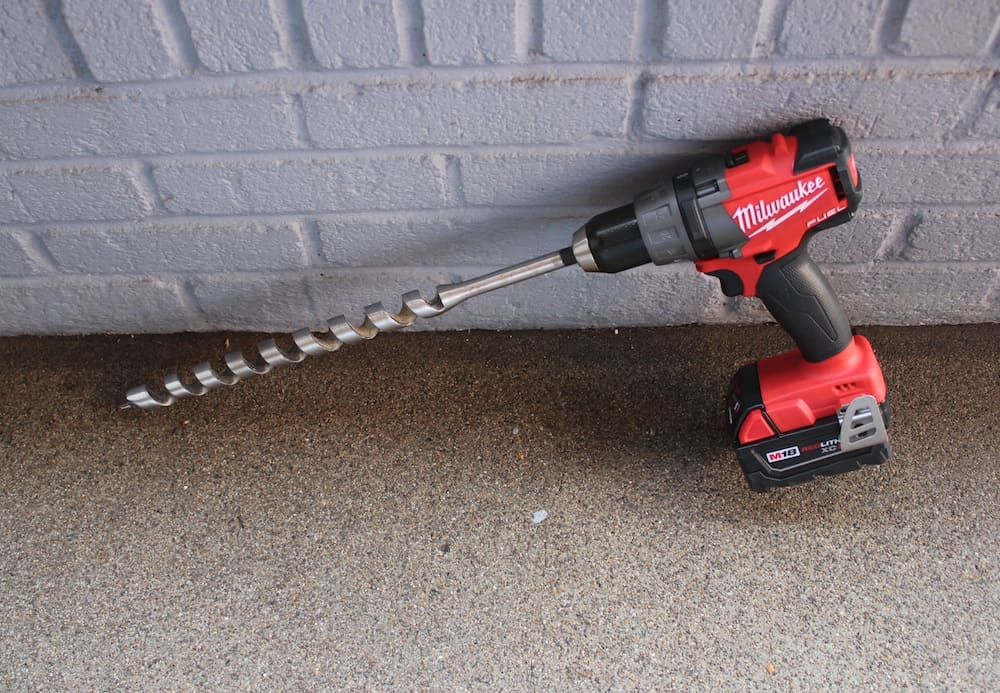 AutoStop Mode
Innovation Unleashed: Milwaukee's AutoStop mode goes beyond kickback control.
Operational Flexibility: Toggle on/off to balance productivity and safety.
Smart Indicator: Easily switch between modes with a simple trigger sequence.
Maximum Capacities
| Material | Capacity |
| --- | --- |
| Spade Bit (Wood) | 1 1/2 inches |
| Auger Bit (Wood) | 1 1/2 inches |
| Hole Saw (Wood) | 3 1/2 inches |
| Screw Diameter (Wood) | 5/8 inches |
| Twist Bit (Metal) | 1/2 inches |
| Twist Bit (Masonry) | 1/2 inches |
Insightful Capacities: Gen 4 showcases versatility in handling various materials.
Design and Build
Size and Weight
Consistency: Maintaining the 6.9-inch length with a slight weight increase.
Battery Inclusion: With a 5.0Ah battery, the total weight reaches approximately 4.9 pounds.

Milwaukee M18 Fuel Hammer Drill
Milwaukee One-Key Models
Tech Integration: Explore One-Key options for personalized control and monitoring.
Additional Highlights
Rugged Construction: All-metal chuck and mechanical clutch for durability.
Efficiency Boost: Brushless motor for improved performance and longevity.
Practical Additions: LED light, all-metal belt clip, and compatibility with all Milwaukee M18 batteries.
Pricing and Options
Kit Prices
Inclusive Kits: Both drill driver and hammer drill kits include two 5.0Ah batteries and a charger.
Bare Tools: Individual pricing for those opting for specific tools.
Milwaukee 2906 M18 Fuel Hammer Drill w/One-Key
Smart Investment: One-Key version offers enhanced control.
Pricing Dynamics: Slight price difference between the drill driver and hammer drill versions.
Release Date
Market Arrival: Look for these dynamic tools at your favorite Milwaukee retailer starting August 2022.
FAQs – Unveiling Insights
What sets Gen 4 apart from Gen 3?

Gen 4 boasts increased speed, torque, and a revolutionary AutoStop mode, providing a superior drilling experience.

Can AutoStop mode be deactivated?

Yes, enjoy operational flexibility by toggling the AutoStop mode on and off as needed.

What materials can the Milwaukee M18 Fuel Hammer Drill handle?

From wood to metal, the drill showcases impressive capacities, including masonry.

Is the Gen 4 edition compatible with previous M18 batteries?

Yes, the Gen 4 edition is compatible with all Milwaukee M18 batteries, ensuring seamless integration.

What is the significance of Milwaukee One-Key models?

One-Key models offer advanced control and monitoring features for a personalized user experience.

How does Gen 4 enhance user safety?

AutoStop mode reduces unnecessary shutdowns, enhancing productivity while minimizing the risk of injury.

What is the pricing difference between Gen 3 and Gen 4?

Gen 4 comes at a slightly higher price, justified by the significant performance upgrades and added features.

Are there combo kits available?

Yes, there's a combo kit featuring the Gen 4 hammer drill and impact driver for comprehensive tool coverage.

When will the Gen 4 models be available in the market?

Look for these impressive tools at your favorite Milwaukee retailer starting August 2022.

What makes the Milwaukee M18 Fuel Hammer Drill a top-tier choice?

The Gen 4 edition combines power, versatility, and innovation, making it a standout choice for professionals and enthusiasts alike.
Conclusion
Milwaukee M18 Fuel Hammer Drill Gen 4 stands as a testament to relentless innovation. With enhanced power, smart features like AutoStop mode, and a robust design, it's poised to redefine your drilling experience. Embrace the future of power tools with Milwaukee's latest offering.